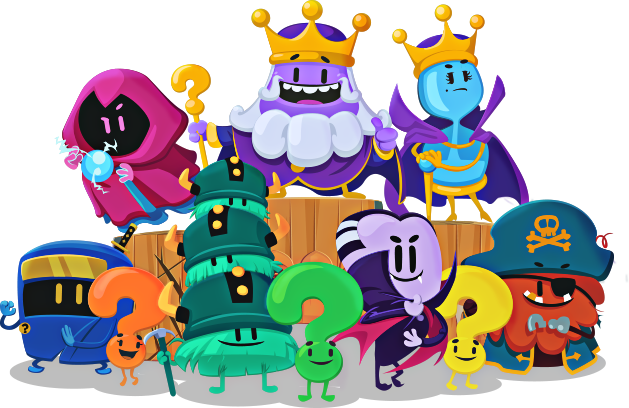 Create channels based on your own interests!
Challenge friends in your favorite topics
Explore an ever-growing list of channels created by other players
Meet like-minded people from around the world
Share your achievements on social networks
Discover new characters and awesome animations
Chat with your opponents
Play in English, Spanish, French and many more languages
New Game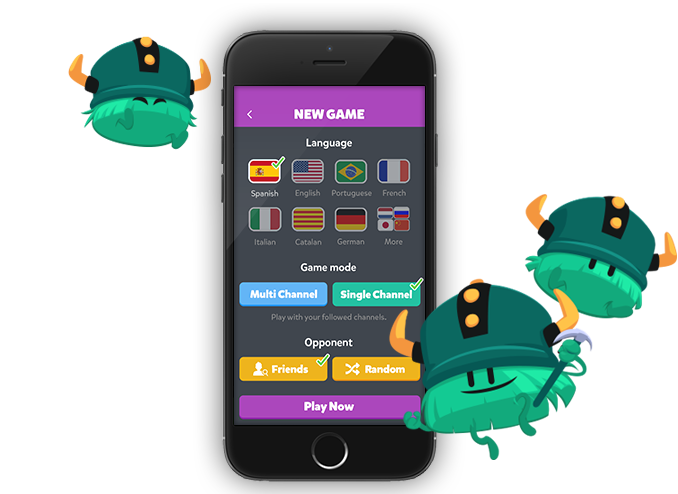 Tap the "New Game" button on the dashboard and select the game language, opponent and game mode. Select Multichannel to play in all your followed channels, or Single channel to play in one of your choice. Tap "Play now".
Begin Gameplay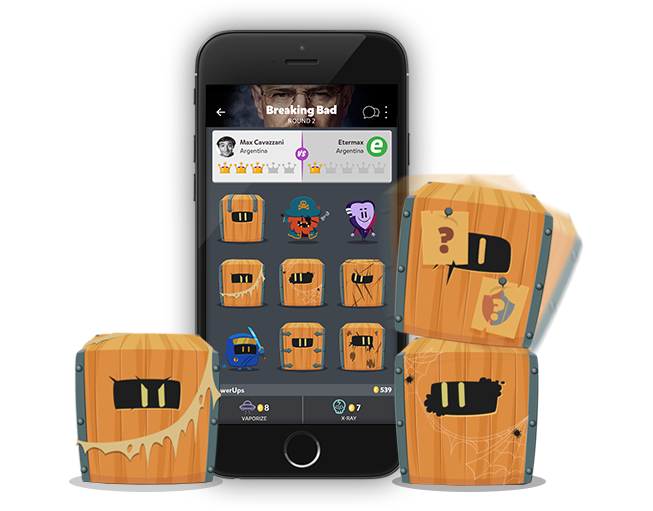 Tap on any box on the gameboard. Hidden inside will be one of ten characters, each of which will require you to adopt a different strategy.
Show off your smarts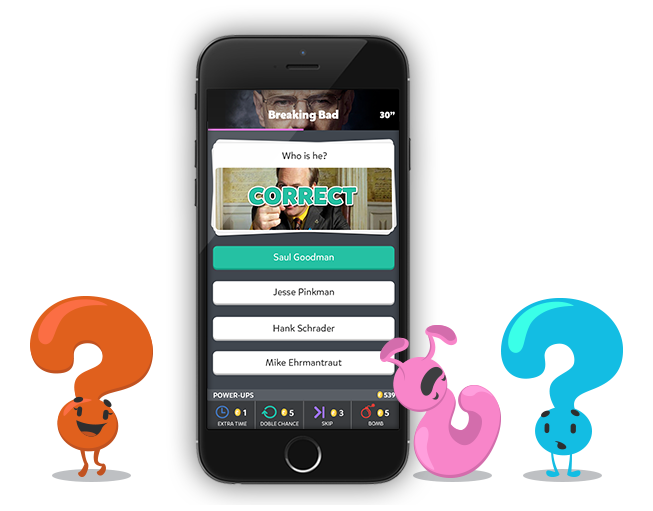 Answer anywhere from one to five questions, depending on which character was revealed, to show off your smarts and win crowns!
PowerUps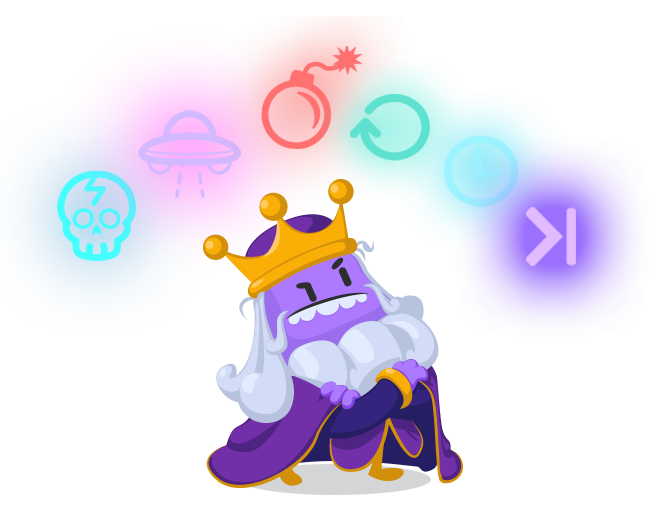 PowerUps can be found in the gameboard and in the question itself. X-Ray and Vaporize will help you discover what's hidden inside each box, while Bomb, Extra time, Double chance and Skip will help you answer questions correctly.
End of the game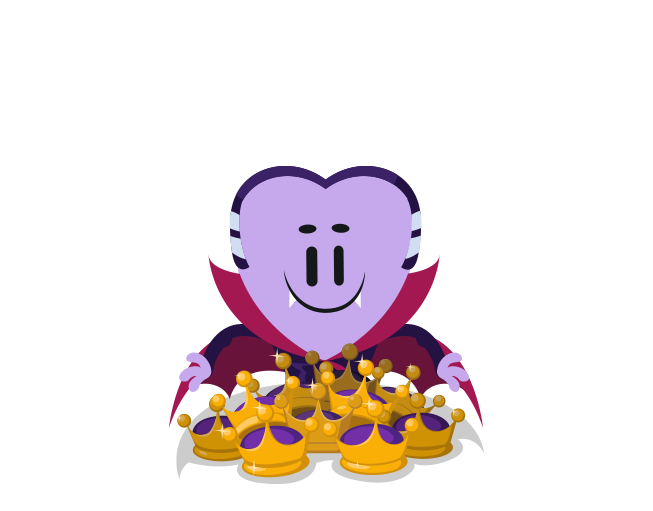 The gameboard gets renewed every time a player finds the King and gets a crown. Be the first to get five crowns to win!
Enjoy the new and exciting Trivia Crack sequel on your mobile device! It's free!
Trivia Crack Kingdoms is available for iPad, iPhone & Android in English, Spanish, Portuguese, French, Italian, German, Dutch, Catalan, Russian, Norwegian, Swedish, Finnish, Danish, Greek, Turkish, Japanese, Korean and Chinese.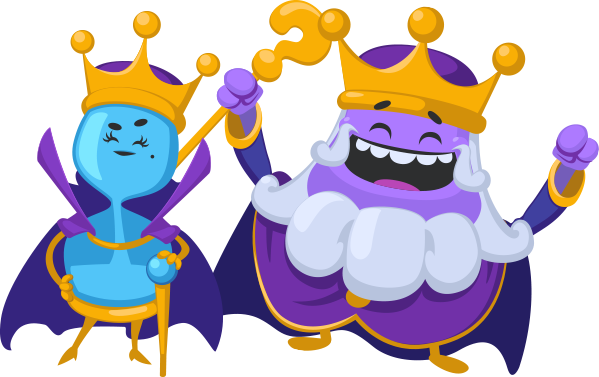 Rules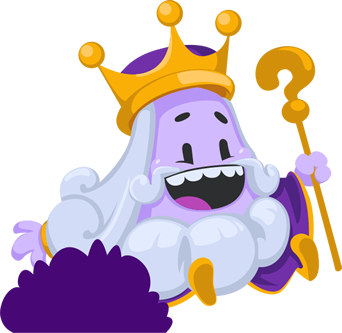 A new game begins with nine unopened boxes, with a character hidden in each box.
The objective of the game is to be the first to earn five crowns.
All the characters will challenge you, and the King and Queen will reward you with a crown.
It won't come easy; to continue your turn you must win all the challenges.
Play in Single Channel mode to choose your favorite topic.
Try our signature Multichannel mode to answer questions from all your followed channels.
Can't find what you're looking for?
Create your own channel in anything you can think of and start playing!
Crowns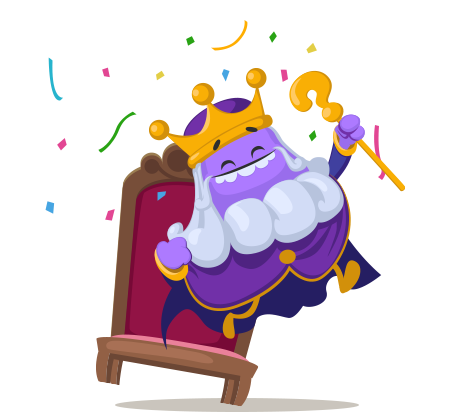 King Alex
The king is very welcoming and generous with a big heart, and loves hosting parties for everyone filled with fun and games. He's a humble person who is always asking questions to learn about the world. King Alex is so generous that if you answer 1 question correctly for him, he'll give you a crown!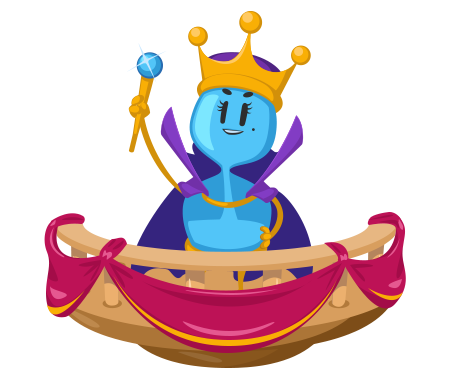 Queen Melissa
Queen Melissa is the king's opposite. She isn't a people person like her husband, but without her the kingdom would be in chaos. Wasting time is her biggest pet peeve and her efficient ways keep the realm in perfect balance. Prove you can be as efficient as her by answering 5 questions in 30 seconds and she'll hand over a crown.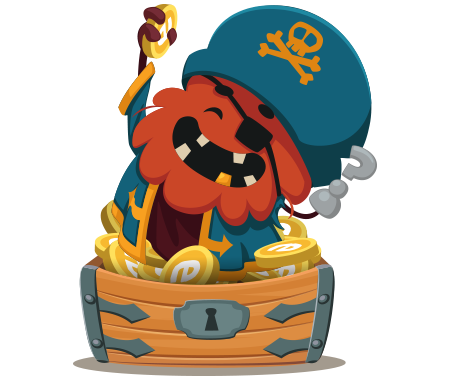 Cap'n Skägg
The Cap'n is always looking for something. Whether it's diamonds, the newspaper, or his left shoe, you can be sure he has a treasure map to help him find his way back to it. His loud, boisterous laugh can be heard every time he uncovers another treasure. If you find him, be sure to answer his 3 questions to get a share of his loot!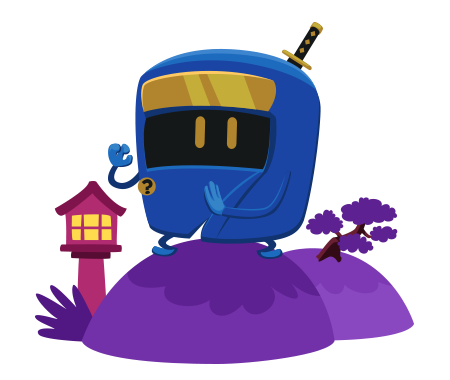 Haruki
Haruki is one of the greats in the ninja world. She can sneak up on even the most observant of people, and her swordsmanship is without par. She's serene and graceful, and can slice through a block of wood like butter. If you come across her in your search, she will help you by slicing through two wrong answers.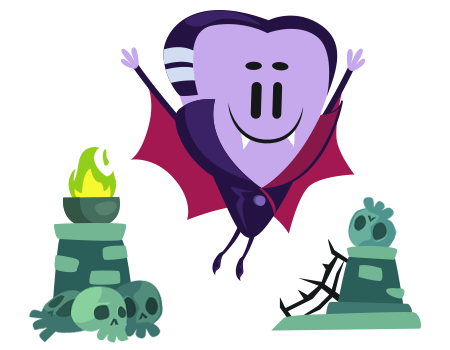 Stéphang
A classy, refined gentleman with a touch of biting humor. His ideal evening consists of curling up with a juicy romance novel that he can really sink his teeth into, before heading off to a nice steak dinner. Answer his 3 questions correctly and he'll help you steal a crown from your opponent!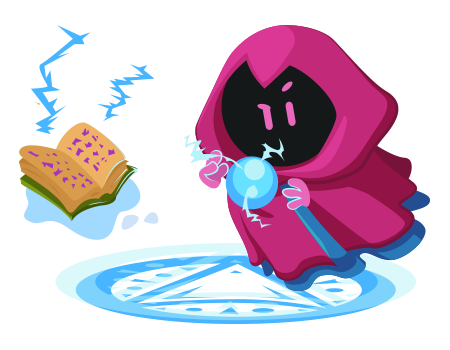 Ukko
A very mysterious being, always gazing into his crystal ball, he knows things that no one else can even imagine. Not much is known about him, people come to him from far and wide to seek out his wisdom and insight. He prepares his difficult and wise questions specifically for each person, so if you encounter him get ready to be challenged.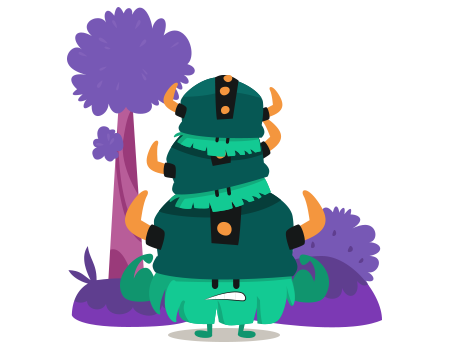 Pik-Pak-Pok
Equipped with their pickaxe, this little trio is always finding a way to get into trouble. Ask them what they're up to and you'll hear a grunt followed by 2 echoing grunts, each tinier than the last. You only need to answer correctly 2 out of the 3 questions they throw at you to continue your turn!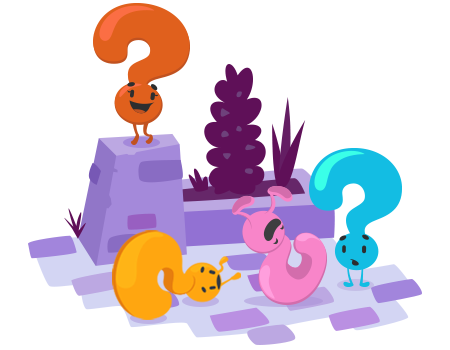 The Marks
The people of this kingdom are known collectively as The Marks. They wander the realm searching for answers to their never-ending questions. Their origin is unknown, but one day a large population of Marks showed up in the kingdom and never left. They love to throw questions your way, 1 or 2 at a time, to see just how much you know about the world!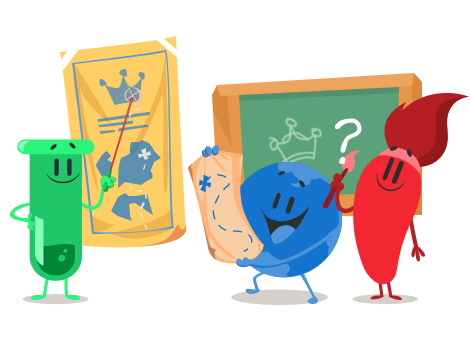 The Guides
You'll recognize these familiar faces from the world of Trivia Crack! Al, Tina, and Tito are here to help you search for the crowns in every nook and cranny of the kingdom. Pay attention to what they point out; they know a thing or two about the crown's location!